Description
Registration is now closed. A limited number of walk-up tickets are available.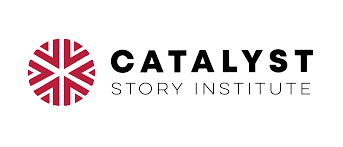 Do you ever binge on incredible shows on Netflix, Prime, Hulu, Disney, Starz, etc? Well, you're already part of the Catalyst! Episodic content is HOT in entertainment - and it's only getting better and better. We are so excited to bring back our member Catalyst to speak at our luncheon. You're going to hear all about the festival that celebrates this medium that's held Sept 28th - Oct 1st right here in the Twin Ports. What does that mean for regional content creators, what does that mean for local jobs in the entertainment industry, and what kind of positive economic impact does this have on our existing & emerging businesses? Oh, you're going to find out about this and SO MUCH MORE! Don't miss this luncheon! Early Bird discount if you register by August 18th. Don't miss it!
We're excited to bring you the folks behind the scenes at Catalyst Story Institute! They're making preparations for the big festival weekend September 28th - October 1st in Duluth.
So, what IS Catalyst: Catalyst exists to advance the literary and visual arts by generating long-term professional career opportunities for storytelling artists.
The year-round institute offers storytellers ways to learn more about their craft and develop their stories while networking with other industry professionals. Building relationships is the key to this industry and this is the doorway.
The annual content festival in Duluth, Minnesota is a global showcase of the world's newest stories.
If instead of making a film, you've created a story that is episodic or narrative in structure (aka, a TV show, web series or podcast) and you want to showcase it to industry executives, agents, and producers you have limited options. There are thousands of film festivals but they do not accept shows. So, you take it to Catalyst.

So, who attends Catalyst: Everyone! Catalyst is an open, 501c3 non-profit organization. It is not just for entertainment industry folks. Attendees include patrons of the arts, the general public, first-time creators, major executives & Emmy winners.
---
Generously Sponsored by:

Lunch provided by: